The Leader in Direct
Marketing Nationwide
​
You pick the location,
we get the word out!
Reasonable Rates...
5 Star Service!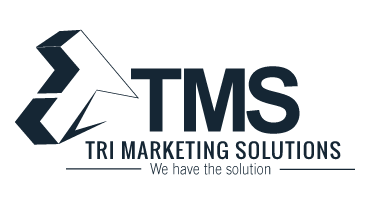 Welcome to TMS, we provide quality services and experienced staff who are professional and reliable to ensure your business flyers, brochures, post cards, or door hangers are delivered right to the doorsteps of prospect customers. We can run door to door sales campaigns in multiple states simultaneously and our goal is to provide our clients with maximized results at a reasonable rate. From start to finish, we provide a variety of custom advertising solutions to drive traffic and influence your prospective customers.
Tri Marketng Solutions helps you grow your business by delivering your sales message to a larger, wider, and more geographically /demographically matched target market, with a variety of cost-effective, turn-key solutions.

With our direct marketing experience, we have the expertise to produce a compelling advertising medium in any form, then put it into the hands of your prospective customers. We help you improve your response rate without losing track of cost and timing to maximize your overall return on investment.
​
We are dedicated to provide high quality printing & flyer distribution services at competitive prices. You select how, where, and when you want your material to be delivered. Some of our clients include Jets Pizza, Wing Zone, Liberty Tax, YouFit Fitness, 7Eleven and many more.
With TMS, you can choose to have your material delivered to homes, apartments, cars or street events. Each job is just for you; therefore we focus on your market.
Our focal point is to deliver exactly what you are counting on us to deliver. Not only are our crews fully trained but also a supervisor directs each crew. We don't stop there; even our supervisors are supervised.
All areas are accurately mapped. We maintain permanent dated records of areas covered and quantities distribute. Affidavits of performance are furnished upon request.
​
Company At A Glance
​
We offer professional direct sales teams that sell products and services to meet our clients needs.

We serve markets nationwide - Flyer Distibution & D2D Sales Campaigns.

We have diverse sales expertise.

Our experience allows us to quickly jump start new operations and markets.

Our relationships are put ahead of short-term gains and profits.

We understand the importance of a "quality sales force".

We offer strong management oversight.

We have a proven track record!

​Our Services include:

Nationwide Direct Marketing

B2B Sales Canvassers

Digital Advertising Trucks

Guerilla Street Marketing

Promo Models - Product Brand Ambassadors

Graphic Design

Printing

Grassroots Marketing

Large Scale Flyer Distribution

Direct Mailing
​
Call Us for a free estimate