The Leader in Direct
Marketing Nationwide
​
You pick the location,
we get the word out!
Reasonable Rates...
5 Star Service!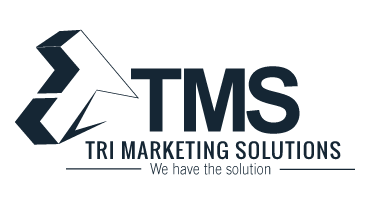 Welcome to TMS, we provide quality services and experienced staff who are professional and reliable to ensure your business flyers, brochures, post cards, or door hangers are delivered right to the doorsteps of prospect customers. We can run door to door sales campaigns in multiple states simultaneously and our goal is to provide our clients with maximized results at a reasonable rate. From start to finish, we provide a variety of custom advertising solutions to drive traffic and influence your prospective customers.
Delivery Policy
Expectations of delivery:
TMS performs a saturation delivery. This means that we cover the dense areas in your targeted territories.
If TMS comes across a gated community that we cannot gain access to we will deliver in the next area in closest proximity with the same or similar demographics.
TMS will attempt delivery to all single family homes, apartments, town-homes, condos, and duplexes. All campaigns vary based demographics and targets.
TMS shall not be liable for failure to perform if it is a result of any cause beyond our control, including, but not limited to, inclement weather conditions, difficult and or dangerous terrain, animals, fencing, and security measures which may prohibit delivery to some areas.
Rate:
Our rates vary bases on quantity of distribution and/or number of sales canvassers.
Verification - Daily Report:
TMS will take delivery photos. This is to be arranged only before delivery starts and not during. Expect to receive up to 400-1000 pictures per day.

Examples:
​
Clients
​
600,000 Flyers Crunch Fitness Campaigns
https://drive.google.com/drive/folders/0B5-nbktq6nYibGd0V2hHVDF0SnM?usp=sharing
​
340,000 Flyers Tesla SolarCity Campaigns
​https://drive.google.com/drive/folders/1B1gYGF9TWd0DLm2bHyoAZe22UMiJF4Cs?usp=sharing
​
680,000 Flyers Liberty Tax Campaigns
https://drive.google.com/drive/folders/0B3vaKCI_g4vmazQxVnRCc0xyTTA?usp=sharing
​
2,500,000 Flyers 7-Eleven Campaigns
https://drive.google.com/drive/folders/0B9BlmS3WaZdeRmFJbjBhVkxEd1k?usp=sharing
​
75,000 Flyers Men In Kilts Cleaning Campaigns
https://drive.google.com/drive/folders/0B9BlmS3WaZdeU0thTm9YS1hILVk?usp=sharing
​
240,000 Flyers Jets Pizza Campaigns
https://drive.google.com/open?id=0B9BlmS3WaZdeRjRQQ3JyQmNKaTg
​
10,000 Flyers DR Roofing Campaigns
https://drive.google.com/drive/folders/0B9BlmS3WaZdeMnNwdlhwVGEwTEU?usp=sharing
​
25,000 Flyers Prosolar Campaigns
https://drive.google.com/drive/folders/0B8IIsWIRtPgbVlppQ1dHMDFBM2c?usp=sharing
​
142,000 Flyers YouFit Club Campaigns
https://drive.google.com/drive/folders/0Bxo9obrb8ti_eVVwTmdDdkc3a1k?usp=sharing
​
700,000 Flyers DoorDash App Campaigns
https://drive.google.com/drive/folders/0B9BlmS3WaZdeaFg3Nmh4c0ZXd0E?usp=sharing
​
4,000,000 Flyers Winn Dixie Supermarkets Campaigns
https://drive.google.com/drive/folders/0B9BlmS3WaZdeR0xQVlp3WS1qSFE?usp=sharing
​
300,000 Flyers Adrienne Arsht Theater Campaigns
https://drive.google.com/drive/folders/1nqMWtskUrdMCW5WDpgJyXdJe31x87tgP?usp=sharing
​
240,000 Mosquito Joes Flyer Campaign
https://drive.google.com/drive/folders/0B9BlmS3WaZdeaHdNbmtWZDU0WXM
TMS will provide client with GPS tracking, cross roads and zip codes delivered daily. This is upon request by the client and before delivery begins.
​
LIVE GPS Tracking of staff at work
Communication:
TMS will set up client with email updates through our field supervisor, or project manager.
Walkers / Distributors:
TMS walkers are minimum wage workers, and after several hours of working may look a little disheveled. We require our teams to wear TMS issued white or blue shirts with our company name and logo on them. This is in an effort to alert homeowners, police, and residents that we are there working, doing a job, and not loitering in their community. Not to smoke, eat, or use their cell phones. Not to put anything inside mailboxes but only outside unless the driveway is 50 feet from the front door, and then they will place hanging around the mailbox arm. To avoid homes and streets where aggressive animals are present.
Complaints:
If you receive a homeowner complaint we ask that you refer them to us and give them our number 888-680-0993. Or email them to us at info@trimarketingsolutions.com or info@flyers123.com. If you handle the complaint, be sure to get the first name, address, city, state, zip, and phone number of the individual, and then pass that information on to us. Any incomplete, inconsistent, or lack information provided to us pertaining to a complaint could go un-resolved and considered closed with no further action on our part. With the great visibility and exposure of door to door advertising we anticipate about 0.0005% rate of complaints. That's 50 for every 100,000 pieces delivered. In the best effort to manage complaints we ask that you add to the bottom of your flyer "For questions or concerns regarding this delivery please call 888-680-0993".
Weather:
TMS reserves the right to delay or stall delivery if there are weather conditions that will cause harm to our crew members. You will receive an email or text message indicating that delivery has been delayed and when we expect the delivery to start again. TMS is to be held harmless of any "acts of god" relating to the delay of the delivery and will not be held responsible for any costs associated with severe or significant weather delays.
Payment:
All deliveries are to be paid in full prior to delivery.
TMS accepts Check, Major Credit Card, or Wire Transfer only. Upon receipt of payment you will have a max 60 days to execute your campaign or forfeit any and all payments made directly to Tri Marketing Solutions.
Scheduling Door to Door Campaign:
Once a delivery has been scheduled and a confirmation email has been sent any rescheduling will be at the cost to the contracted/ invoiced party. TMS, will bear no responsibility for additional costs associated with cancellation or rescheduling. Contracted party will be required to reimburse TMS of any expenses incurred during this period of time.
Each delivery, regular or promotional, shall be treated as an individual order, and any dispute with respect to any individual delivery shall have no affect whatsoever with respect to any other delivery.
This agreement is non-cancelable by customer or company. Payment for delivery or production/print is non-refundable. Deposits and payment are non-refundable. Upon delinquency, or if customer attempts to cancel this "Agreement" by non-payment or receive a refund of payment by chargeback or credit, the company reserves the right to collect the entire unpaid balance of the delivery as due and payable immediately, even if no delivery has been made. This agreement shall be governed by the laws of the State of Florida without regard to its conflict or laws principle. Any and all litigations involving Customer, or Company " TMS", or its owners, representatives, independent contractors shall in the federal or state courts located in Broward County, Florida and each parties hereto agrees to accept the jurisdiction of such courts and waives any rights to challenge such jurisdictions or to request change of venue. In the event of any legal action involving this agreement, TMS shall be entitled to its attorney's fees and costs.