The Leader in Direct
Marketing Nationwide
​
You pick the location,
we get the word out!
Reasonable Rates...
5 Star Service!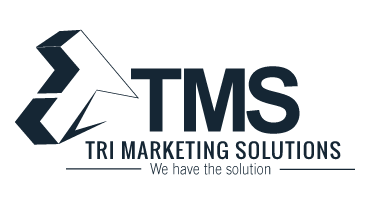 Welcome to TMS, we provide quality services and experienced staff who are professional and reliable to ensure your business flyers, brochures, post cards, or door hangers are delivered right to the doorsteps of prospect customers. We can run door to door sales campaigns in multiple states simultaneously and our goal is to provide our clients with maximized results at a reasonable rate. From start to finish, we provide a variety of custom advertising solutions to drive traffic and influence your prospective customers.
Targeted Marketing on a Conscious Budget
What good is a marketing budget if you don't know exactly what you are looking for?
​
We worked with a client who had a marketing budget of $120,000.
Originally, they wanted to reach every member of the community within a 20-mile radius of their business's location.
The company was centered in a densely populated metropolitan area, though, so it came as no surprise that there was a massive list of residential contacts in the area. In fact, there were so many names on the list, contacting each of them would have cost more than the client's budget would allow.
​
We realized there was a need to whittle the list down to an executable size, so we began to look at the demographics of the business's typical customer and how much those individuals spend on each visit.
Postcard Design, Printing & Mailing
TMS works with you to target the most effective mailing list, reduce undeliverable addresses, and maximize postal discounts. We are experts in postal regulations, allowing us to find every opportunity to reduce cost to ensure a timely mail delivery.
​
Find the customers that matter most. With Direct Mailing, you can reach every home, every address, every time. Just contact us, pick your zip codes and we'll take care of the rest.
​
How does TMS, Inc accomplish your direct mail goals?
​
Up-To-Date Information

We stay educated on the latest technologies, trends and innovations, so we can pass that insight on to you and help you get better results without spending extra money.

Dedicated Team

Our direct mail team will be there for you when you need us. We will work to ensure that your mail is delivered on time, with your budget at the center of our efforts.

Expertise in Postal Regulation

Are you spending too much money on flat-sized mailers that could work just as well as postcards? Is your sending time-frame off? We have the industry know-how to advise you on prices and reduce your costs.

Design Expertise

Our team is filled with direct mail design experts who can evaluate your direct mailers and show you how to create designs that grab your audience's attention and encourage a response.
1st Class Mailing
Postcards, letters, flats and small packages can be sent using First-Class Mail.
First class mail is a faster way to deliver and typically arrives within 2-3 business days. Postage amount is based on size and weight, which means using First-Class Mail can be expensive.
Standard Mailing
Standard mail is a way to save money when sending more than 200 pieces or 50lbs of advertising mail. We can ship your mail close to the end user, thus ensuring all your pieces hit specific in-home dates across the country.
​
This requires several steps before printing and preparing mail for the post office. First we collaborate with you to determine exactly what you are looking for, we determine what message you want to send, when you want this message sent out, and which audience you want to target. After all of this is completed we create it, you proof it, and then it gets mailed out.
​
Standard mail delivery can range from 3-day service to 2 weeks if going cross-country. If your mailers are going to be mailed out of state, we use our technology to improve the delivery down to a 3-5 day window.
You can target your exact market of clients by:
Family
Age

Income

Education Level

Presence of Children

Seniors
Ethnicity
Asian

African American

Caucasian

Hispanic

Etc.
Lifestyle
Do-It-Yourselfers

Health and Fitness

Travel
Household
Home Value

Homeowners Income

Renters

Dwelling Type

Mail out beautiful full color postcards. Many sizes available: 4.5"x12" - 6.5"x8" - 6.5"x11" - 8.5"x7" - 9"x11" - 12"x6"

Contact us with your geo-target (zip code or city) and then we'll can map out the carrier routes that you want to mail to.

Some cases examples of full color, 2 sides, UV glossy postcards:

SIZE 8"x6.5"

1000 - $0.37 each (postage + printing)
2500 - $0.35 each (postage + printing)
5000 - $0.33 each (postage + printing)

SIZE 4.5"x12"

1000 - $0.40 (postage + printing)
2500 - $0.36 (postage + printing)
5000 - $0.35 (postage + printing)

If you don't have the design we charge $100 (flat fee) for a double side design. But if you already have a design or if it will be a re-order job you only pay postage + printing.

Need a stunning postcard design?
Our design team can help! We specialize
in crafting highly effective eye catching postcard designs
Full color printed on front and back, on thick 14pt card stock, with free UV coating options. Basically, we make your postcard look good!
Prepared and mailed for less than the cost of a postage stamp! We do it all in-house. Saving money and time using our mail services.