The Leader in Direct
Marketing Nationwide
​
You pick the location,
we get the word out!
Reasonable Rates...
5 Star Service!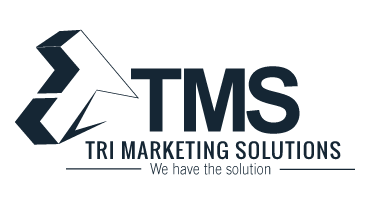 Welcome to TMS, we provide quality services and experienced staff who are professional and reliable to ensure your business flyers, brochures, post cards, or door hangers are delivered right to the doorsteps of prospect customers. We can run door to door sales campaigns in multiple states simultaneously and our goal is to provide our clients with maximized results at a reasonable rate. From start to finish, we provide a variety of custom advertising solutions to drive traffic and influence your prospective customers.
Frequently Asked Questions
What type of materials do you distribute?

Our distribution team handles all types of printed/promotional materials and product samples.
What type of materials do you NOT distribute?

We do not distribute materials promoting illegal, offensive or adult activities.
Where do you distribute materials?

Currently, our direct mailing & flyer distribution services is nationwide. We are responsibility to ensure that all necessary permits are obtained at each City. It is the responsibility of the client to create the plan for distribution (for an additional fee, our team can develop a distribution plan).
If our team is asked by authorized officials to stop distribution, we will pause the campaign. If the client wants to select a different area after work has been put on hold due to violations, the client will be responsible for the fees associated with moving to a new location and work done on additional days.
How many flyers can be passed out per day?

Each person on our distribution team can pass out 500-800 flyers per day. This takes about 8-10 hours to complete.
There are several variables that could affect this number like:
where the flyers are being distributed

if it's door to door, the spacing of the homes, the length of the driveway and the type of doors

the weather
How long will it take to distribute my promotional material ?

If your campaign consists of door to door or windshield distribution, your materials will be distributed in the time-frame below.
1,000 pieces will be distributed in 1 to 2 business days

1,500 to 2,000 pieces will be distributed in 2 business days

For 5,000+ pieces, 3+ business days.
The larger the flyer team, the faster the job is complete. For example a 5,000 flyers distribution can be completed within 1 day with a team of 6 flyer guys.
Do you have a guarantee?

We do not guarantee results with distribution services. Each advertiser's experience is different and the results could vary on a number of factors such as location, promotional material or even the actual service/product.
How do I know that my materials are been passed out and not trashed?

A member of our management team does random site visits to ensure that work is being done legally and in a professional manner. If you need added assurance, you can purchase our GPS distribution services for an additional $0.05 per flyer. If you want to keep costs low and avoid this extra fee, you can request a text and/or email at the end of each distribution day so that you can drive out and view each location.
Do you offer printing services

We do offer printing services for our clients for an additional cost. Please contact our team at 888-680-0993 for a FREE quote.
Is there a minimum order?

Yes, the minimum order is 5,000 pieces.
Can I pick my own location?

Yes, you are responsible for picking your own location, although, we don't deliver pre-addressed materials, you can pick the general area (i.e. subdivision, neighborhood).
How do you get my promotional pieces?

We can pick your materials from the location you prefer. There is no additional fee for this service.
How does the payment process work?

All payments must be made in full by money order or check before services are initiated. Unfortunately, we do not accept credit cards as form of payment.
What is your cancellation policy for distribution?

Services must be cancelled within 7 days of your distribution date. All services not cancelled within the appropriate time will be assessed a fee equal to 15% of the quoted cost of the project to help offset the pay we have to provide for our team reserving time and not be able to work other projects. We cannot cancel campaigns that have already started.
What happens if the weather prevents distribution?

If the weather prevents distribution, the client can either reserve another date to have their items distributed, get a refund (if it's within the standard period for obtaining a refund) or receive a credit towards other services (if applicable). For the safety of our team, we will not distribute materials in the rain, below freezing temperatures, snow, sleet, tornadoes, thunderstorms or any other conditions that may be rendered unsafe. If the distribution campaign has not begun, the client can receive a credit that can be used towards any of the Apex Virtual Solutions services. We cannot be held liable for weather and situations beyond our control.
What happens if our team is asked to leave a location?

If we are asked by residents or local businesses to leave a location, we will relocate. The law in some cities does allow solicitation even when residents are not a fan of it but we cannot and will not distribute in an area where the residents are not comfortable with the situation. This is done for the safety of our team and to avoid any dealings with law enforcement. Relocating does not warrant a refund or credit so we strongly advise clients to have some backup locations.
The Most Important Elements of a Good Flyer Distribution Campaign
Visual Appeal
Your flyer or marketing material above all NEEDS TO BE INTERESTING. You can't create a dull flyer and expect big results. People today have so many distractions and you have to go into the situation knowing that you are competing for their attention.
Clear Value Statement
Why would someone purchase from you or attend your event? You need to show prospects how what you're offering is going to benefit them. If you're not sure where to start, call us today at 888-680-0993. Our team can design your flyer, help with the text and get it printed.
Clear Call to Action
What type of action do you want people to take after reading your flyer? Make it clear what you want them to do whether it's picking up the phone, going to your website or sending you an email.
Contact Information
How will people reach you? Your contact information needs to be visible. No one likes having to search for a way to reach out to you.
The Right Audience
Have you properly identified your target audience and are you picking the right locations for distribution? Unfortunately not everyone will want or have a need for what you're offering so it's important to make sure you're getting in front of the right people.
Consistency
It's important to understand that flyer distribution is like any other marketing strategy. Regular distribution will help you build local brand awareness and ultimately persuade individuals to buy from you.