The Leader in Direct
Marketing Nationwide
​
You pick the location,
we get the word out!
Reasonable Rates...
5 Star Service!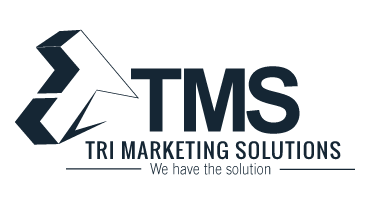 Welcome to TMS, we provide quality services and experienced staff who are professional and reliable to ensure your business flyers, brochures, post cards, or door hangers are delivered right to the doorsteps of prospect customers. We can run door to door sales campaigns in multiple states simultaneously and our goal is to provide our clients with maximized results at a reasonable rate. From start to finish, we provide a variety of custom advertising solutions to drive traffic and influence your prospective customers.
In-Store Marketing Services
​
We offer a range of in-store marketing services for beer, wine, and spirits brands. TMS is leading the in-store promotions market--serving tastings and samplings in liquor stores, grocery stores, and restaurants. Our sampling and in-store demo teams bring skill and experience to your promotional event. Each model goes through our professional development process that includes a detailed webinar followed by a test, in-person meetings with our management, and a shadow shift with one or top veterans so you can be assured your brand is represented right.
​
High-Impact Product Display
​
TMS Brand Ambassadors know how to position a table and create a display with impact. They know the stores, the customers, and the best place to set up their display for maximum visibility, resulting in maximum interaction opportunities and sales. A table is about more than just bottles of product and a price rag. It's an invitation to learn, sample, and find a new favorite.
​
Strategic Table Positioning
​
Our brand ambassadors know the right order to display products, create balance, and take the customer through the sampling that not only connects them with the product, but gives them a learning experience from start to finish.
​
Sampling and Wet Tasting
​
TMS Brand Ambassadors are TIPS certified and are educated on the safe, responsible service of alcohol. Contractors are pre-screened and only the very best make the cut. After they are screened, they are tested on wine knowledge and spend hours studying pairings, regions, varietals, and brands to fully represent and deliver knowledge and key product attributes, just like a product representative should. They know their products and are proud to represent YOUR brand!
​
In-person Brand Advocacy
​
TMS Brand Ambassadors engage and connect with customers who are interested in adult beverages. This is not just an event, it is about a shared passion. Many TMS ambassadors have studied professionally, worked in the business in sales or have held wine steward or beverage representative positions. Others have a deep knowledge and passion for wine, spirits, and beer and use their opportunities with TMS to gain more knowledge and share their enthusiasm for the category.
Qualified Staff
Reasonable Rates