The Leader in Direct
Marketing Nationwide
​
You pick the location,
we get the word out!
Reasonable Rates...
5 Star Service!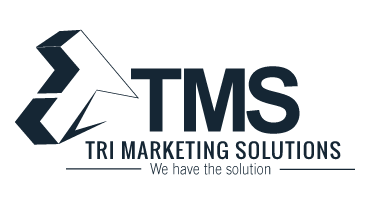 Welcome to TMS, we provide quality services and experienced staff who are professional and reliable to ensure your business flyers, brochures, post cards, or door hangers are delivered right to the doorsteps of prospect customers. We can run door to door sales campaigns in multiple states simultaneously and our goal is to provide our clients with maximized results at a reasonable rate. From start to finish, we provide a variety of custom advertising solutions to drive traffic and influence your prospective customers.
Mailing List
Not All Lists Are Created Equal
Don't just get any mailing list. Not all mail lists are the same. Make sure you obtain your mailing list from a reputable provider. The cheapest options may not be the best, but even expensive lists can be ineffective too.
Know who you are dealing with! We have over 50 combined years of experience gathering mailing lists.
​
A quality list will target the audience you want to reach.
Reaching your target audience is a breeze, as long as you know who you're looking for. TMS will help you pinpoint the people and places you want to reach.
Reaching The Right Audience, Every Time
We can find the demographics you are looking for. Then, we help you connect with those individuals in a particular area.
​
For example, need owners of poodles? We can find that!
​
Choosing the right mail file is critical to the success of your direct marketing efforts. Whether it's your house list or a rental list, we can source out the highest quality mailing lists to match your needs.
​
We use NCOA (National Change of Address) to clean and verify the mailing lists we provide. We merge and purge to aggregate listings, then run the files against the deceased, incarcerated, and do-not-mail files in order to get you a list that's focused on the areas and target audience you choose. When all of that is complete, we sort your mailing for postal optimization.
We use the latest technology to get you your desired campaign results.
TMS can pinpoint the residents and businesses who are within driving distance of your location and only market to those people using our exclusive "Drive Time Technology." This allows us to take an address and radiate out from that specific location to target recipients of your direct mail in true drive time.
​
If someone wants to target their customers within a 10-minute drive-time radius of their business, our technology makes that possible. Showing true typical drive patterns will tell you where to send your mailers. This is for better targeting than the typical circular-mileage radius. We want to make sure only the people that will come to your location are mailed to!
Drive Time Radius

This technology will help you pinpoint residents and businesses that are within driving distance of your location.

NCOA (National Change of Address)

This secure database offers 160 million change-of-address records for businesses, families and individuals.

Merge/Purge

This process will scan existing lists for duplicate names, helping create a set of unique set of prime locations to receive your direct mailers.

Deceased/Incarcerated File Elimination

We will further target your direct mail lists by running the names against a database of names of the recently deceased or imprisoned.
Each of these technologies help us find you the absolute best, most targeted audience
.
Want to reach business owners in California that have electric vehicles? We can target that particular demographic and tailor your mailing list to fit your needs.