The Leader in Direct
Marketing Nationwide
​
You pick the location,
we get the word out!
Reasonable Rates...
5 Star Service!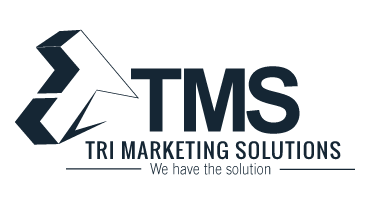 Welcome to TMS, we provide quality services and experienced staff who are professional and reliable to ensure your business flyers, brochures, post cards, or door hangers are delivered right to the doorsteps of prospect customers. We can run door to door sales campaigns in multiple states simultaneously and our goal is to provide our clients with maximized results at a reasonable rate. From start to finish, we provide a variety of custom advertising solutions to drive traffic and influence your prospective customers.
Outsource Your Sales & Accelerate Your Business
​
Door-to-door sales may conjure images of a different era, but it remains one of the most effective channels in urban suburban areas. While personal conversations can yield high conversion rates, its essential that its done with the utmost professionalism and care. In short, you need to trust your sales partner.
​
TMS Marketing is the nation's premiere outsourced sales provider dedicated to the energy industry, and we proudly place our hard earned reputation on the professionalism and preparedness of our door-to-door teams.
​
Expand your sales pipeline and optimize your close rate. We help businesses fine-tune their sales processes, close deals and increase revenue.
​
We'll help you:
​
Optimize your revenue channels for predictable growth

Align marketing with sales to convert more opportunities

Nurture prospects throughout the sales process
​
We Target:
​
Business to Business

Home to Home

Hand to Hand in heavily trafficked areas
Communicating your Service and Product to potential buyers, we will handle your front-door marketing in 48 states. Doing so will also be important in making sure that your current customers appreciate the continuing value you bring to them, as well as about new services, current promotions, new products, and special events.
​
Our Sales Canvassers can carry out door knocking in assigned neighborhoods or Business to Business nationwide. They can disseminate your company's flyers to potential customers, interact with customers, and spread awareness about your company.
​
They are experienced canvassers who are hard working and have years of sales skill.
​
How they can help you:
​
These Reps will be engaged in informing prospective customers of the company's services, products and specials going on.
​
While hanging flyers, they will knock on door or enter stores, provide information about your company and set up appointments for free estimates for your sales staff or get order approvals from a store manager/owner.
​
Our canvasser will be responsible for generating leads and setting appointments for your business.
​
Duties and Responsibilities
​
The essential function of the neighborhood canvasser is to generate qualified leads.
​
Generate leads while engaging in door-to-door campaigning:
​
Capture the potential customers information

Getting General managers information to order your product at their store.

Determining the home improvement needs

Scheduling an appointment

Providing appointment reminders for all set appointments

Post flyers, brochures or other materials on target door
Leads will always come with:
​
Homeowner names / Manager names / Owner names

Address

Phone number(s)

Who we talked to (if multiple homeowners)

Any relevant notes to help the salesman

If they are interested in ordering your product or not.

Type of roof, windows, etc.

Appointment time or best times available, if desired
Our Staff:
​
Professional & competitive personality

Casual/clean appearance

Carry Smart phones with GPS tracking (allowing you to see exactly where each one is during the campaign)

Reliable and honest

Bilingual
What we need from you:
​
Short Sales Script

Marketing Material

Zip Code(s) or exact addresses to target.
Call TMS today and let us sprinkle some Awesome Sauce on your next marketing campaign.
​
​
Proof of Services Rendered:
You receive a daily report like below, which includes locations visited, feedback from owner/manager and can include contact number such as email and phone number.
​
We have staff currently handling sales canvassing campaigns in the locations below:

- Tampa
- Orlando
- Miami
- Philadelphia
- Washington DC
- Georgia
- Las Vegas
- Arizona
- St. Louis
- Nashville
- Maryland
- Boston
- New York
- Texas
- Chicago
- Austin
- Oregon
- New Jersey
- Denver
- Michigan
- Los Angeles
And More
​
​
​
Lead Generation
Turn your marketing into scalable revenue channels.
Our campaign strategists will take your targeting requirements and develop a multi-channel marketing plan customized for your target market.
Instead of wondering where your marketing budget is going, you'll be able to attribute real business growth to every campaign.
​
​
​
​
​
​
​
​
​
​
​
​
Sales Execution
Enlist seasoned sales professionals to close more deals and deliver more customers.
Our sales team employs follow up processes and technologies demonstrated to increase their effectiveness.
That means less wasted opportunities, higher close rates, and a steady supply of new customers for your organization.
​
​
​
​
​
​
​
​
​
​
​
​
Sales Outsourcing
Measure your sales pipeline and forecast future growth.
We track every sales call and marketing campaign so you know exactly how many deals are in the pipeline and how they got there.

With the guesswork out of the way, you'll be able to allocate your budget appropriately as your organization scales.
​
Get a Roadmap for Accelerating Growth