The Leader in Direct
Marketing Nationwide
​
You pick the location,
we get the word out!
Reasonable Rates...
5 Star Service!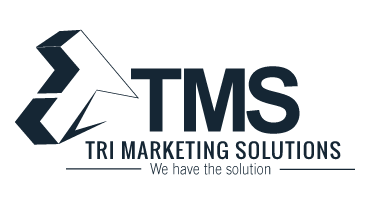 Welcome to TMS, we provide quality services and experienced staff who are professional and reliable to ensure your business flyers, brochures, post cards, or door hangers are delivered right to the doorsteps of prospect customers. We can run door to door sales campaigns in multiple states simultaneously and our goal is to provide our clients with maximized results at a reasonable rate. From start to finish, we provide a variety of custom advertising solutions to drive traffic and influence your prospective customers.
See our latest campaigns on Instagram... @TriMarketingSolutions
Design - Printing - Flyer Distribution - Brand Ambassadors -Sales Canvassers
2020 Crunch Fitness Campaigns
Grand Openings for Fitness Facilities. 5,000 to 10,000 door hanger distribution within 1-5 miles radius of the gym.
2020 AT&T Fiber Campaigns
Nationwide direct marketing campaigns for AT&T's internet services in several states.
2020 Southwood ER Hospital Grand Opening
Tallahassee Hospital Grand Opening, distribution of 60,000 flyers around apartments and single family homes.
2020 Zoo Gym Campaign
New Year's Fitness Resolution Campaign targeting single family homes and apartments within 1-5 miles around gym facilities.
2020 Saltbox Georgia Campaign
2000 signs distribution in Atlanta Georgia getting local aware of this startup - www.joinsaltbox.com
LYFT Drivers Recruiting Campaign
South Florida campaign for Lyft ground support with flyers and brand ambassadors.
2020 Adidas Outlet Campaigns
Adidas nationwide store campaigns getting locals aware of storewide deals targeting Malls, Shopping Plazas and heavily trafficked locations.
2020 Medical Marijuana Dispensary
Brand Ambassadors and flyer distribution getting locals aware of store locations.
2020 Oscar Health Care Campaigns
Hispanic Brand Ambassador Campaign targeting B2B and heavily trafficked Shopping Plazas for www.oscar.com
2020 Advance Disposal Campaign
Advanced Disposal Recycling 84k Flyers Campaign in Orlando Fl. Targeting 84,000 residential homes.
2019 BodyTek Fitness Gyms Campaign
Grand Opening Fitness Marketing Campaigns for Franchise locations.
2019 Fedex Express Campaign
Store recruiting campaigns through out the US.
2019 5 Million Flyer Distribution
5M Franchise marketing campaign for nationwide stores.
2019 Comcast Xfinity Campaign
Comcast Xfinity D2D Canvassing campaign.
2019 7Eleven Grand Opening Campaign
Nationwide campaigns, sub-contracted by marketing firms and construction companies.
2019 Papa Johns Pizza Campaign
Nationwide campaign for Papa John Franchise stores.
2019 Street Team Campaigns
6 Brand Ambassadors Campaign - Staff available in 50 states.
2019 Bansky Advertising Truck
3 Months Campaign - Trucks available in 50 states by Tri Marketing.
2019 Pincho Restaurant Campaign
Franchise marketing campaign for Pincho Restaurants, 10 locations and growing.
2019 FEDEX Express Signs
2000 Fedex Yard Signs Placement Campaign
2019 Art Auction Magazine
400,000 Magazine distribution campaign for Art Show.
2019 FEDEX Flyer Campaign
Chicago Recruitment Campaign for Fedex.
2019 Happy Tax Franchise Campaign
New York Flyer Distribution Campaign for tax franchise company.
2019 Cheapos Depot Grand Opening
Flyer Distribution Campaign for Cheapos store in South Florida. A dollar store concept.
2019 711 Sign Spinner Campaigns
Two Grand Opening 711 Campaigns - 2 weeks sign Spinning.
2019 Banksy Art Exhibition
3 Months Street Marketing Campaign for @TheArtofBanksyExhibition - included balloons, flyers, & billboard trucks from December 2018 to February 28th 2019.
2019 Marcos pizza Grand Opening
Sign Spinner for new store opening campaign.
2019 Grand Cardone 10XGrowth
Direct Marketing team for Grant Cardone's Growth Conference in the Marlins Park. Over 34,000 Attendees, 3 days event. 1 Month marketing, over $3M spent in advertising.
2018 Custom Printed Circular Flyers
Client request custom printed circular door hangers to match their company Alert 360. Done by TMS.
2018 Lyft Campaign
D2D Residential Driver Recruiting Campaigns in Miami Florida.
2018 D2D Sales Campaign
D2D Sales Canvassing Campaign for Hurricane Impact Windows, Doors & Roofing company
2018 Brightline Brand Ambassador
Street Team Campaign for the latest fast train system in Miami, Broward & Palm Beach County. T-shirts, Glasses, Bags & Flyers giveaways.
2018 Solar Campaign
D2D Sales Canvassing Campaign for solar company.
2018 Poster Placement Campaigns
Show Event awareness for our client Adrienne Arsht Center.
2018 Great Clips Campaigns
Texas & California Campaigns for grand openings of Great Clip Stores.
2018 NexGreen Lawn Campaign
D2D Sales Campaign for lawn care company in several states.
2018 Great Clips Campaigns
180,000 flyers passed out for Great Clips store Grand Openings in many cities.
2018 Adrienne Arsht Events Campaign
Over 350,000 flyers passed out for Adrienne Arsht Center's shows since 2016.
2018 Magazine Distribution
40,000 Magazine Campaign at targeted retail locations.
2018 Mosquito Squad Campaign
4500 Yard Sign printing & distribution in numerous states.
2019 Lyft Campaign
Driver Recruitment campaign for www.lyft.com
2019 SunPower Campaign
D2D Sales Canvassing campaign for Solar company.
Lyft Brand Ambassadors Campaign
Drivers recruitment campaign.
2019 Fedex D2D Campaign
Nationwide direct marketing campaign for Fedex stores.
2019 Happy Tax Campaign
Nationwide Campaign for Happy Tax Franchises.
D2D Sales Canvassing Campaign
Hurricane Impact Windows, Doors, & Roofing Campaigns nationwide.
2019 Fedex Express Campaigns
Nationwide Campaign for Fedex Express.
2016 1 Million Distribution Campaign
1 Million Flyers Campaign - New Cleaning company in South Florida.
2016 October Pink TMS Staff
New Cellular Store in the area.
2013 Macys Flyer distributon
New Fashion Store opening in California.
2012 Dominos Pizza Distribution
300,000 Flyers Campaign - All South Florida Locations from Key West to West Palm Beach Florida. Got the stores extremely busy.
2010 Best Buy Stores Campaign
50,000 flyers in truck and ready to distribute at homes 5 miles radius around Best Buy Stores.
2009 Macys Store Campaign
100% Satisfaction Guaranteed and No flyers ever dropped in the garbage!
2015 Forgiato Car Show
Auto Show - Booked our models.
2009 Promo Models at Miami Beach
Passing out business cards at Mansion 360.
2010 Liquor Promo at Hard Rock
Samplers at Pangea Night Club