The Leader in Direct
Marketing Nationwide
​
You pick the location,
we get the word out!
Reasonable Rates...
5 Star Service!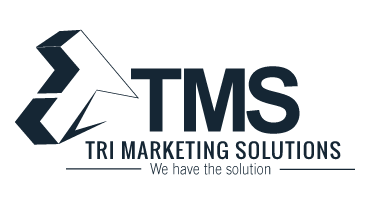 Welcome to TMS, we provide quality services and experienced staff who are professional and reliable to ensure your business flyers, brochures, post cards, or door hangers are delivered right to the doorsteps of prospect customers. We can run door to door sales campaigns in multiple states simultaneously and our goal is to provide our clients with maximized results at a reasonable rate. From start to finish, we provide a variety of custom advertising solutions to drive traffic and influence your prospective customers.
Our Job is to Guarantee that Our Clients are Satisfied and Get More Customers!
Our Staff are Professional, Reliable, Have sales experience, and Love what they do...
Delivered Straight to your Email... ​
​
Daily Reports
Subject: A job well done
Attachment: BIG FILE
​Body: 1. 1364 NE 164 St.
​
At the end of the day...You will receive a zip file sent to your email with our work of the day.
​
You will receive images and information about our success rate based on our distribution path.
​
PICK UP...READY...SET ...GO!!!
​
One of our reps will come to you and schedule to pick up your flyers. He or she will asked you for your desired distribution areas whether be a specific residential community or zip code(s).
​
We deliver to:
​
Single Family Homes

Apartments

Business to Business

Parking Lots

Events/ Festivals

Hand to Hand
Uniformed & Experience Staff
Uniformed & Experience Staff
500,000 Flyer Distribution
300,000 Flyer Distribution
500,000 Flyer Distribution
A Picture Is Worth A Thousands Words!!! 100% Guarantee
​​
To guarantee customer satisfaction, our team of flyer guys take pictures of each neighborhood block and demographic area each distribution.
​
We send you tons of images of your flyers at doors and offices.
​
Example - 300,000 Flyer Campaign Winn Dixie Supermarkets:
​
Click below to see images of this distribution -
​
https://drive.google.com/drive/folders/0B9BlmS3WaZdeR0xQVlp3WS1qSFE?usp=sharing
​Includes:
​
400-1000 images
Zip codes targeted
Feedback from potential client
Crossroads
​
Review our work daily and keep track with your marketing campaign.
​
Take a drive and view our work!
GPS TRACKING YOUR DISTRIBUTION
​​
With our GPS trackers our customers are able to track live where their staff are and with tracking down to 5 seconds on our Ti-Prime Plus tracker it is very accurate which is needed for leaflet distribution tracking.
With the tracking app in place they can see almost every house or building address that the distributor has been to which allows them to produce accurate reports to confirm to customers that the leaflets are being delivered.