The Leader in Direct
Marketing Nationwide
​
You pick the location,
we get the word out!
Reasonable Rates...
5 Star Service!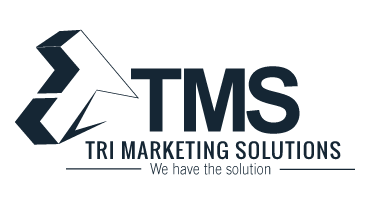 Welcome to TMS, we provide quality services and experienced staff who are professional and reliable to ensure your business flyers, brochures, post cards, or door hangers are delivered right to the doorsteps of prospect customers. We can run door to door sales campaigns in multiple states simultaneously and our goal is to provide our clients with maximized results at a reasonable rate. From start to finish, we provide a variety of custom advertising solutions to drive traffic and influence your prospective customers.
Best Rates in South Florida...
FLYER DISTRIBUTION

Everyday we interact with and are inspired by local brands and services. Advertisements all around us compete for our attention. TMS strives to make our clients stand out from the crowd. We use our considerable experience and your promotional objectives to go far beyond to help you advertise online and local flyer distribution.​
​
WE SPECIALIZE IN WEBSITE DEVELOPMENT, DESIGN, PRINTING, AND DISTRIBUTING ...

1. FLYERS
2. POSTCARDS
3. DOOR HANGERS
4. POSTERS
5. BUSINESS CARDS
6. CUSTOM T-SHIRTS - CRYSTAL, FOIL PRINT, ETC

OUR DISTRIBUTION LOCATION IS MANAGED WITH A SUPERVISOR
WHOSE JOB IT IS TO DRIVE AND SUPERVISE OUR CREW OF WORKERS,
BUT TO ALSO SERVICE THE CUSTOMERS BY:

1. PICKING UP FLYERS
2. DISTRIBUTING YOUR MATERIALS
3. SUPPLYING MAPS OF AREAS COVERED

Distribution Rate
1.1000 flyers - $300
2. 2000 flyers - $550
3. 5000 flyers - $1350
WE ALSO TAKE PHOTOS OF AREA IN WHICH WE DISTRIBUTED
YOUR FLYERS, FOR YOUR PERSONAL VIEWING. WE HAVE A STAFF OF MALE AND FEMALE CANVASSERS ACROSS THE NATION.

WE PRINT
5000 4x6 Flyers (UV, Glossy) front & back for only $ 140.

5000 Business cards for just $80.00

& MORE...CALL FOR A FREE QUOTE TODAY!
WE DESIGN
From $60.00 to $150.00 based on design specifications and size.
​