The Leader in Direct
Marketing Nationwide
​
You pick the location,
we get the word out!
Reasonable Rates...
5 Star Service!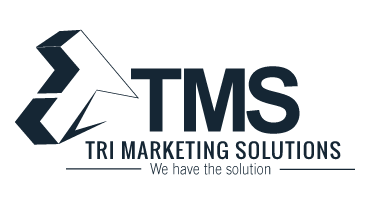 Welcome to TMS, we provide quality services and experienced staff who are professional and reliable to ensure your business flyers, brochures, post cards, or door hangers are delivered right to the doorsteps of prospect customers. We can run door to door sales campaigns in multiple states simultaneously and our goal is to provide our clients with maximized results at a reasonable rate. From start to finish, we provide a variety of custom advertising solutions to drive traffic and influence your prospective customers.
Terms of Service
1 Definitions
In the following Terms and Conditions/Terms of Service the following words/expressions will have the following definitions:
We/Us/Our/the company and any similar words/expressions – These refer to National Leaflet Distribution ltd and/or its employees.
You/Your/Client/Customer and any similar words/expressions – refer to the person(s) or company we provide services for.
Terms/ Terms of Service/Terms and Conditions and any similar words/expressions – These are the terms and conditions that you are reading.
Service(s) – Refers to whichever service/product we are offering at that respective time.
2 Agreement
2.1 By agreeing for us to carry out any service for you, you are hereby accepting to and must adhere to our terms of service throughout the contract.
2.2 No order submitted by a customer shall be deemed accepted and confirmed by us until confirmed by email/text from an official members of our staff, acceptance of payment and collection/delivery of marketing material into our possession.
3 Payment
3.1 Payment must be made in full prior to any work commencing unless previously agreed to by an authorised member of our management team.
3.2 The following are relevant to any client who has credit afforded to them by us.
3.2.1 The terms of said credit agreement must be strictly adhered to, failure to adhere to said terms will result in penalty charges being applied to your account.
3.2.2 Failure to settle any outstanding balances will result in legal action being levied at you and you will be responsible for all expenses incurred by us in the recovery of monies owed to us including but not restricted to legal fees, staff time and any other costs we incur during the debt recovery process.
3.2.3 Late payment penalty charges will be applied to any account that is not settled by the agreed date at a rate decided upon by us solely at our discretion.
3.2.4 In the event that payment is overdue all services will be suspended immediately and we will not be liable for any losses in any way, shape or form that are incurred by you as a result of this.
3.2.5 We will require payment in advance for any work carried out by any third parties on your behalf.
3.2.6 In the event that a third party agrees to carry out work without prior payment all deadlines must be met. Any costs incurred by us as a result of third parties not being paid on time will be passed on to you and will require to be paid before any services will be resumed.
3.3 Payment must be made in full by the customer 5 working days prior to work starting. We may agree to take payment a different way, either monthly or another way, if agreement is made before work is started, however this will only be at our discretion. If credit is provided payment must be made within 7 days of the distribution being completed. Failure to pay the invoice within 7 days if not previously agreed will incur costs at our discretion.
4 Liability
4.1 We are not responsible for any loss of monies, business or earnings in any way shape or form.
4.2 We are not responsible for any errors in any of our services once proof has been confirmed by the client. Please check all proofs before agreeing work can commence.
4.2.1 All proofs must be confirmed via email or in writing before any services can be carried out.
4.3 We are not responsible for any delays in any of our services unless said delay is as a direct result of our negligence.
4.4 Where delay has occurred we will attempt to notify the client as soon as a delay is discovered and providing we show we have attempted to notify the client of said delay we will not be responsible for any loss incurred by the client.
4.5 We are not responsible for any false information supplied to us by any client or third party. All information supplied to us by the client shall be assumed to be correct and legal. The client shall be responsible for any costs/charges incurred by us should the information supplied to us by the client transpire to have been incorrect or illegal.
4.5.1 Should a third party provide us with false information we will attempt to recover any costs incurred by the client from the third party in question however as stated above no liability will be accepted by us.
4.6.1 We will attempt to carry out all work between the start and finish date as agreed by both parties. However we reserve the right to change these times and dates at any time if it later becomes impossible to keep within the agreed times and dates.
4.6.2 We will not be held liable for any delays in services caused by circumstances beyond our control. If we are unable to complete a service that we are able to complete a full refund will be given to the customer under our guarantee. Customers can request a refund under our guarantee if work is delayed by circumstances under our control for any work not yet completed.
4.7.1 Where it is not possible to deliver to a particular address/individual/business within the area of delivery we will try to inform the customer of this. We cannot be held responsible for any properties/individuals/businesses being inaccessible to us or otherwise not distributed to for any other reason. We can only guarantee that the full amount of agreed marketing material will be distributed, we cannot guarantee the exact area.
4.7.2 We will attempt to keep to any given route or instructions as agreed with the customer, however no guarantee can made of this and we reserve the right to alter agreed routes if necessary.
4.8 In the event of marketing material being provided to us by the customer or third party printer being incorrect or late we will do our utmost to carry out the agreed service. However completion of the service is not guaranteed in whole or in part if the time delay affects another customers delivery times. In this case the service will be rescheduled to a later date. We will not be held responsible for material not in our possession.
4.9 We will only be liable to the Client for the price paid by the customer for the work to be carried out and only if it is was the direct responsibility of ours that has caused the issue. We will not be liable for any consequential loss, damage or expense incurred by the customer or any other person.
5 Termination of Contract
5.1 We reserve the right to terminate any contract with any client without refund should we feel that the client has broken any of our terms of service.
5.2 Should a client wish to terminate any contract we would require a minimum of 1 months' notice and no refund shall be given for any services paid for but not yet carried out.
5.3 Should we decide we no longer wish to do business with any client for whatever reason we will give 1 months' notice to said client and will carry out all services previously paid for in that time period providing the client hasn't broken any of our terms.
5.4 All terminations must be confirmed via email or in writing.
5.5 Should there be any outstanding balances due at the time of termination we would require these to be paid in full.
5.6 If the customer wishes to cancel an order the customer will be eligible for any costs incurred by us up to that point when dealing with the customer. Any cancellation must be made 1 calendar month prior to work beginning.
6 Legal Compliance
6.1 All work will be carried out in accordance with Florida state law.
6.2.1 As stated above all material/information received by us from the client will be deemed legal. Should we feel that any material/information is in breach of the law then we would notify the client and request it be altered to comply with the law.
6.3.2 We reserve the right to refuse to deliver any leaflets if we feel the leaflets to be illegal or otherwise not suitable for distribution to the public. We will also not be held responsible for any content of leaflets delivered by us if at a later time it turns out the leaflets we have delivered are illegal in any way. The leaflets and the content of the leaflets are always the responsibility of the customer.
We reserve the right to change these terms of service at any time due to law changes and/or changes in the companies position.