The Leader in Direct
Marketing Nationwide
​
You pick the location,
we get the word out!
Reasonable Rates...
5 Star Service!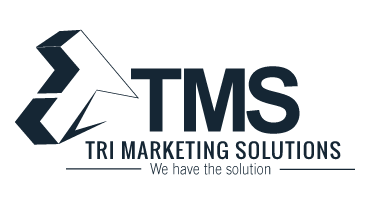 Welcome to TMS, we provide quality services and experienced staff who are professional and reliable to ensure your business flyers, brochures, post cards, or door hangers are delivered right to the doorsteps of prospect customers. We can run door to door sales campaigns in multiple states simultaneously and our goal is to provide our clients with maximized results at a reasonable rate. From start to finish, we provide a variety of custom advertising solutions to drive traffic and influence your prospective customers.
Design , Printing & Placements Nationwide
Need More Business? Get Eye Catchy Exposure WITH US
Target vehicles & pedestrians!
Yard Signs have quickly become America's #1 advertising tool. Whether you're advertising for your Business, School, Social Club, Church or Real Estate, nobody beats Tri Marketing Solutions' Signs® when it comes to Yard Signs.
Nationwide Services

Price Printed:
18"x24" size, Full Color, Front/Back, includes steel stand.
​
25 yard signs - $235.00
50 yard signs - $414.00
100 yard signs - $525.00
200 yard signs - $1,050.00
500 yard signs - $2,150.00
1000 yard signs - $3,200.00



Design: $100.00 per design.

Distribution: (Rates vary depending on the campaign requirements and market)
​
25 yard signs - $150.00
50 yard signs - $250.00
100 yard signs - $450.00
200 yard signs - $750.00
500 yard signs - $1,250.00
1000 yard signs - $2,000.00
1500 yard signs - $3,650.00

• We fabricate Yard Signs with 4mm Durable & waterproof (corrugated plastic).
• Our turnaround time goes from 1 to 3 business days depending on quantity.
• 1 Color 2 Colors or Full Color with picture or logo options.
• The #1 Most Effective Way to Advertise Your Business.
• Printed on high quality vinyl material with UV Inks.
• Indoor/Outdoor Durability & Weatherproof.

​
Click the link below to see us in action:
​
La Familia Tax Services - 1,000 Yard Sign Campaign
​
https://drive.google.com/drive/folders/0B9BlmS3WaZdeV19uTnI1NUtlTGs?usp=sharing
​